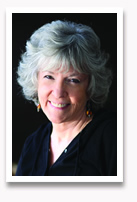 Welcome Letter
Dear Reader,
I'm writing this letter to welcome you to suegrafton.com. If you're here for the first time, you might imagine that I post on a regular basis, and I'm sorry to have to disabuse you of the notion. I do pop in from time to time (okay, like twice a year), but I don't claim to be a constant presence. Doubtless, those of you more loyal to the site than I am will probably be startled and amazed to see that I'm actually doing my every-other-annual update.
I really should skip right over the mea culpas, since despite my desire to repent, I never seem to improve. I'll admit that I've been consistently neglectful, which doesn't make it right but at least indicates that I'm faithful in my way.
That said, I hope you'll browse the various "folders," where you can read excerpts from my work journals; see pictures of me as a child; and look at photographs of my husband, Steve, our chef, Liz, and my personal assistant, Barbara Toohey, and cats past and present. You may also register for the Forum and introduce yourself to the readers who regularly communicate with one another. Sometimes they talk about Sue Grafton and the alphabet series. Sometimes they talk about other writers. Often, they exchange the daily ups and downs of their personal lives. Many strong bonds have been forged among them over the years. I've met many of my Poster Children, as they refer to themselves, and I can assure you that they're kind and generous people. In case anyone should get out of line, there are two moderators who cruise the site daily and provide smack-downs for people who are rude, insensitive, vulgar, or given to naughty language. The moderators also ward off spammers. If you're confused or have complaints about how to proceed, I believe you can address them directly. I'm just not sure how.
Now . . . what, you might wonder, have I been up to in the two years since I posted the previous welcome letter? I was writing V IS FOR VENGEANCE, of course! After sorting through the journals I kept (all 979 single-spaced pages), I can tell you that I began the planning phases of the book in late March 2009. This involved a great deal of research, plot and character development, frustration, backtracking, false starts, and bad moods. By March 2010 (only a short year later, please note), I began the actual writing, working my way patiently from chapter to chapter, revising as I went along. I completed the manuscript on January 28, 2011. The book has now been shepherded through the editing, copyediting, and production-editing processes, with countless rounds of additions and corrections. We're always hoping we've eliminated typos and author errors, but alas, we never do. Nonetheless, the author photograph has been taken, the jacket has been designed, and the pub date has been set: November 14, 2011. The tour schedule is currently in the works. I'll post it on the website as soon as it's signed, sealed, and delivered.
If you want to make direct contact with me, you can do so in one of two ways. You can write to me at PO Box 41447, Santa Barbara, California, 93140, or you can look for me on Facebook here. I do visit Facebook as part of my morning routine, answering questions, exchanging notes, and fielding comments.
Again, I'm happy to have you with me, and I hope you'll indulge my bad behavior. You can chide me if you like, but it won't do any good.
Respectfully submitted,
Sue Grafton