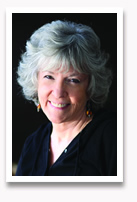 Beloved Emma
We had to euthanize our beloved cat Emma, today. She was diagnosed with lymphoma about three weeks ago, and though she, and we, and the doctors, did everything we all could, our brave little girl just couldn't shake it. She died peacefully, her head in my hands, and we cried and cried and cried. We buried her in a very nice box, with the stuffed vet and puppy that she traveled with, under an oak tree near where we are building our new home. We will miss her.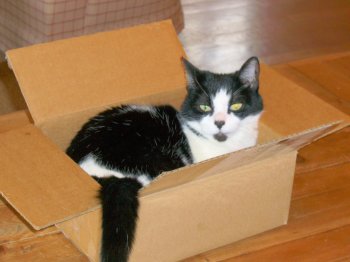 Beloved Emma
1996-July 23, 2007
How I loved you
by Steve Humphrey
I loved
...how you came running up and climbed up to my shoulder while I was watching Tv in Louisville, lying down and purring in my ear like crazy.
...how, on cold nights, you would come to my pillow and wake me, and ask me to let you in under the covers, where you would cuddle up against me and sleep in my warmth.
...how you had to work so hard to "get me all cleaned up."
...how you were so ferocious and brave, and bit me to let me know you were tough, but never too hard.
...how you loved to go to Louisville on the plane, without needing tranquilizers, docile and quiet the whole trip, but walking with a spring in your step as soon as we got into the house.
...how you always purred whenever I picked you up, even when you were sick.
...how you ran downstairs to greet me whenever you heard me come in the house.
...how you loved to go out on the porch in Louisville, and explore the yard, and scare me by disappearing for too long.
...how you backed down that snake on the porch, but were wary outside for a year after the encounter.
...how sometimes you would climb up on the back of my office chair in Louisville, and just purr and sniff at my hair, while I petted you over my head.
...how you used to run down the upper hall in Santa Barbara, taking the last stairs in one big jump, landing on the rug and ending up in the green room, happy and proud.
...how you were so affectionate, and made it so clear that you were my baby, but also fair, making sure to give Sue equal time.
...that everyone who met you came to love you.
...how you loved going outside, even though under close supervision, and even if it was just the upstairs balcony.
...how soft and silky your fur was. Your coat was made to be stroked.
...how, on our first flight to Louisville, that fat lady sitting next to me moved to another row, and I was able to put you up on the seat. And when we got to Kentucky, you hid behind the couch in my office for three days, but by the end of the week, you had made the entire house yours.
...how, in the days before we left to back east, I would get your carrier out and start whispering to you that "We're going to 'Tucky, we're going to 'Tucky", and then I'd find you in your carrier, as though you couldn't wait to go.
...how, when we went to bed, you'd cuddle with me for a minute, but then go over and stand on Sue's pillow, and wait for her to come to bed, watching her through the door. I believe you were happiest when all three of us were in bed together, our little litter, with you stretched out on top of the covers, in the small indentation between our bodies.
...how you never demanded anything; petting, food, to go outside. You always asked.
...it always made me smile, just to see you walk into the room.
...how I never got angry or annoyed at anything you ever did.
...how you loved your boxes, and would work and work to get them right, spreading box shreds all over the table and floor.
...how, whenever we got back from a trip, long or short, the first thing we did after walking in the door was ask "Where's Emma?", and then find you and smooch you.
...how whenever we had a dinner party, you always had to come down to meet everyone, sniffing outstretched fingers until you were satisfied.
...how, at lunch, you would get up on the table and burrow under the newspaper Sue was trying to read, and she would pretend to scold you, but it always made her smile.
...how, at dinner, you would sit in the chair at the end of the table, so I could see your eyes, and you could watch me.
...how, last fall, when we had Connie's family over for dinner, you sat in a chair at the table and made Shannon move to another seat, which she did without protest, and then you stayed there throughout the meal.
...how you brought such joy into my life. I never realized how much intense joy and love could be generated by such a small creature.
...how when well-meaning people console us with phrases like "you gave her a wonderful life", I know they just don't get it. It was you that made our lives wonderful.
And especially, I love it that you loved me as much as I loved you, which was immeasurable.
Since you've gone, I've gathered together all the photos we have of you, going back to when we first got you as a kitten. I've put my favorites in frames on my desk, and one, of you in one of your boxes on the table, on my computer desktop, so I can see you every day.
Thank you, Emma, for eleven years of unconditional love and joy. We will remember you, and miss you, and love you for all the rest of our days.