Photographs :: Steve Humphrey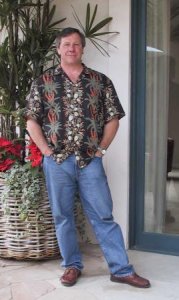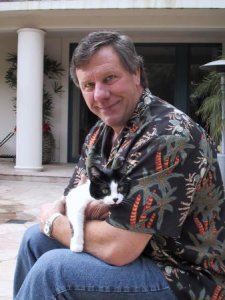 For those of you who haven't met my husband, Steve Humphrey, at a book signing I thought it only right to include a photograph of him. He's the best and the brightest, the love of my life now for nearly twenty-five years (twenty-two of which we've been married...the other three of which we fooled around.) He has a Ph.D. in Philosophy of Physics and he teaches part-time at the University of Louisville and at the University of California, Santa Barbara. He's passionate about Quantum Mechanics, golf, cooking, lifting weights, good food, good wine, and good jazz. He's smart., funny, energetic, hard-working, good-natured, multi- talented. I could go on and on about the guy, but it might turn out to be embarrassing reading. I'm hoping one day Ms. Millhone will come across a fellow even half as keen.
In the photo on the right, Steve's on the back patio with his beloved, Emma. She only gets to go out when she's safe in his arms. Too many coyotes in our neighborhood.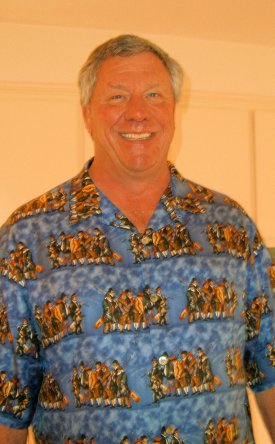 This is Steve in one of his numerous Hawaiian shirts.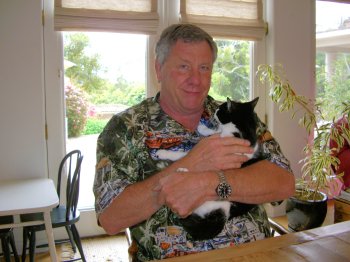 This is Steve in another Hawaiian shirt with his favorite baby cat.